Green is a color that lies halfway between the classification of 'warm' and 'cool' colors.Green is thought to be a color of mysticism in many cultures. Because it combines yellow (earth) and blue (heaven), it can be seen as the culmination of their union in many societies.
Spring comes to life with the color green but it is a color that can be worn year round. It symbolizes hope in immortality, of things beyond the seasons cycles and is associated with growth and awakenings.

The Green Dragon of the East, one of the Animals of the Four Directions in China, symbolizes the East and the spring.


This green dragon agate bracelet has the weight and feel of abundance and strength while not being heavy

.

The agate beads are teardrop shaped with beautiful variegated veins of darker green and blue.

---
Powered by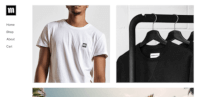 Create your own unique website with customizable templates.