The Greta Collection
This collection of bracelets is dedicated to the memory of Greta Houck. She was only 32 years old, my son's fiance, and was loved by many. Greta lost her long struggle with
multiple sclerosis
and is now an angel in heaven. She showed great strength and courage in her battle for over 10 years. 50% of the proceeds from the sale of these bracelets will be given in her name to the Multiple Sclerosis Association of America. Greta loved the color blue therefore you will find here bracelets whose theme is predominantly blue in her memory.
Multiple
Sclerosis
(MS) is a chronic, frequently progressive disease of the central nervous system. There are numerous hypotheses concerning the cause of MS; namely, infection by a slow virus, altered immunologic status, hereditary factors, and epidemiologic factors. The signs and symptoms reflect the location and areas of demyelinization :destruction of the fatty and protein material that ensheathes certain nerve fibers in the brain and spinal cord. MS can be one of the most disabling of the neurologic diseases that strike young adults during their most productive years (20 to 40 years of age). It maximizes the medical, psychologic, social, and economic problems encountered by the patient and his or her family.
Powered by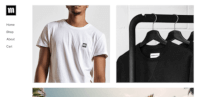 Create your own unique website with customizable templates.